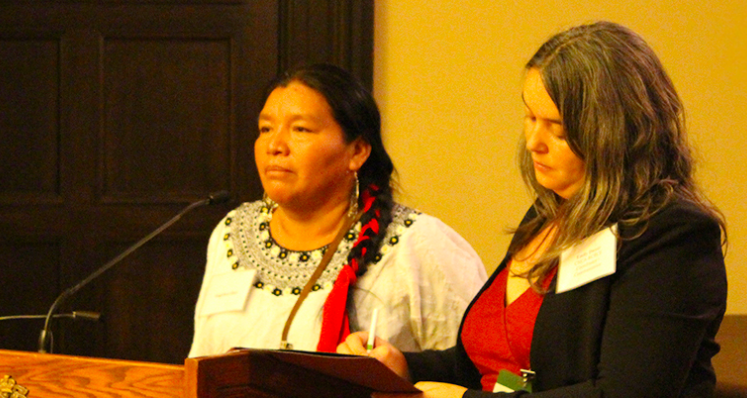 What we do
The CNCA has one simple mission: we work tirelessly to ensure that Canadian companies respect human rights and the environment when working abroad.
To do this, we advocate for policy and law reform, we monitor government policy and we provide advice to ensure that both government and business uphold Canada's international human rights and environmental commitments.
Access to Justice
Those who believe they have been harmed by Canadian companies overseas should have access to Canadian courts and a human rights ombudsperson with real powers to conduct independent investigations, recommend redress, and help prevent future cases of corporate abuse.
Regulations with teeth
Canadian law should regulate Canadian companies' overseas operations to ensure the right to free, prior and informed consent of Indigenous peoples, international human rights norms and environmental sustainability, compliance reporting by Canadian companies and suspension of government support and services for companies that don't play by the rules.
Paying their fair share
Canadian mining, oil and gas companies should be required to pay their fair share through taxes and royalties (both in Canada and abroad).
CNCA's Mandate
The CNCA seeks to:
Increase public engagement on these issues;

Produce research and policy options that give decision-makers the tools to make change;

Strengthen our members' voices (through information sharing, strategy and analysis);

Coordinate with our partners in the global South to ensure that their priorities are reflected;

Foster effective dialogue with government and industry including through the organization of public events; and

Coordinate with national and international civil society partners.