Canada needs rights for people and rules for business. Take action now!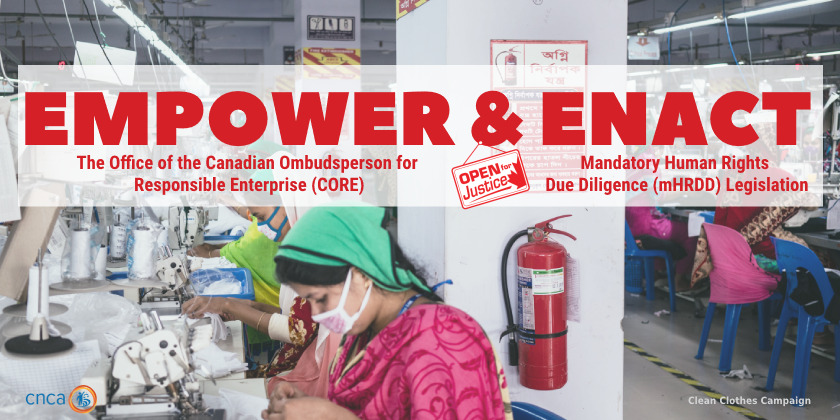 Contact your MP!
Tweet, write, or phone your local MP to ensure politicians from all parties recognize that Canadians demand an Ombudsperson "with teeth" and mandatory human rights due diligence legislation!
Find your MP here: https://www.ourcommons.ca/Members/en
Amplify our messages on Twitter and Facebook using the sample below
When it comes to #humanrights abuse, unlawful and unethical practices, destruction of livelihoods & environments, voluntary mechanisms are NOT enough! @[INSERT MP NAME/TWITTER HANDLE] will you support our call for 🇨🇦  to #empower the #CORE & #enact a #mHREDD law?
Contact the Ministers of Global Affairs Canada
Mélanie Joly, Minister of Foreign Affairs (613-992-0983); Melanie.Joly@parl.gc.ca
Harjit Sajjan, Minister of International Development (613-995-7052); Harjit.Sajjan@parl.gc.ca
Mary Ng, Minister of International Trade, Export Promotion, Small Business and Economic Development (613-996-3374); Mary.Ng@parl.gc.ca