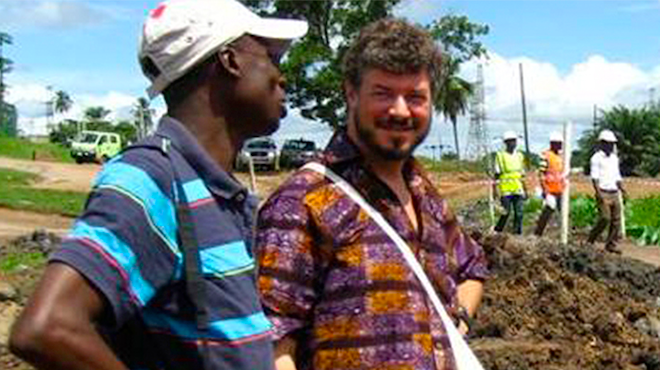 Comment nous travaillons
Créé en 2005, le RCRCE regroupe 40 organisations environnementales, de droits humains ou religieuses, syndicats et groupes de solidarité de partout au Canada. Nous représentons les préoccupations de millions de Canadiennes et de Canadiens d'une côte à l'autre. Nous entretenons des liens avec des communautés locales, des travailleuses et travailleurs, des populations autochtones, et des défenseurs de l'environnement et des droits humains de toutes les régions du monde. Nous accueillons avec plaisir les nouveaux membres.

Emily Dwyer, Directrice des politiques
Emily joined the CNCA as Coordinator in August of 2012. Prior to joining the CNCA, Emily worked as the Program Officer for Latin America for Lawyers Without Borders Canada; as the Coordinator of the Human Rights Accompaniment Program for the Maritimes-Guatemala Breaking the Silence Network (BTSN); and as a human rights accompanier/international observer in Guatemala with the Coordination of International Accompaniment in Guatemala. Emily has supported BTSN's mining justice campaigns and Amnesty International's Business and Human Rights Committee. She has also interned at the Canadian Department of Justice's War Crimes and Crimes Against Humanity Department, the Dalhousie Legal Aid Clinic and the Halifax Refugee Clinic, and focused on related issues in law school. Emily holds a Bachelor of Laws Degree from Dalhousie University and a Bachelor of Arts Degree in International Development and History from Trent University.

Aidan Gilchrist-Blackwood, Coordonnateur de réseau
Aidan s'est joint au RCRCE en février 2022. Motivé par le développement du pouvoir populaire face aux injustices socio-écologiques, il apporte à son rôle les expériences de travail comme consultant avec Mines Alerte Canada et dans le secteur communautaire de Montréal. Aidan est titulaire d'une maîtrise en sciences politiques et un baccalauréat en sciences politiques et l'histoire, tous les deux de l'Université McGill, où il a été membre du McGill Research Collective Investigating Canadian Mining in Latin America (MICLA).
Catherine Coumans, MiningWatch Canada
Catherine, Ph.D, is the Research Coordinator and Co-Manager at MiningWatch Canada. Departing from a rights-based perspective, Catherine works in solidarity with communities and Indigenous peoples affected by Canadian mining companies in the Asia Pacific region and in Tanzania. Her policy and advocacy work as well as her publications focus on, among others, human rights and community agency in corporate accountability, home country legislative reform to assure access to judicial and non-judicial remedy for people who have been harmed by Canadian mining companies overseas, full-cost accounting for mining, participatory health assessment, and participatory research with women in mining-affected communities.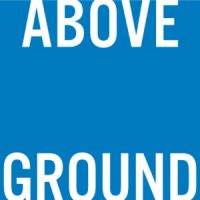 Karen Hamilton, Above Ground
Avant de se joindre à Above Ground, Karen dirigeait le secrétariat guatémaltèque du Projet d'accompagnement Québec-Guatemala, une ONG de la base qui appuie et protège les défenseurs des droits humains – hommes et femmes – victimes de menaces. Karen a aussi travaillé comme chercheure au Centre d'études sur le droit international et la mondialisation et comme consultante au Réseau de coordination des conseils, une coalition canadienne des conseils provinciaux et régionaux de coopération internationale. Elle a obtenu la maîtrise en droit en 2014.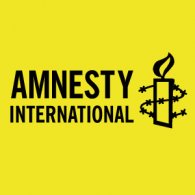 Fiona Koza, Amnesty International
For the past ten years, Fiona has campaigned for Amnesty International Canada on corporate accountability and business and human rights, with a focus on the extractive industries. Previously, Fiona worked for Greenpeace in India, Australia and the Philippines, as well as the International Institute for Sustainable Development and the Sierra Club. She has a Master's degree in Environmental Policy and Management from the International Institute for Industrial Environmental Economics at Lund University, Sweden.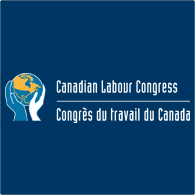 Emily Norgang, Canadian Labour Congress
Emily is a Senior Researcher in the Social and Economic Policy Department at the Canadian Labour Congress. She has been a researcher and activist for a number of socially progressive organizations ranging from labour and equity, to environmental justice, to food sovereignty, to peace and conflict transformation. Her most recent research focuses on public policy and governance, de-regulation, and corporate accountability domestically and internationally. Prior to the CLC, Emily worked at the Professional Institute for the Public Service of Canada, the Food Action and Research Centre and Public Outreach. Emily holds a Bachelor of Arts Degree in Political Science and Peace Studies from McMaster University and a Master of Arts in Political Economy from Carleton University.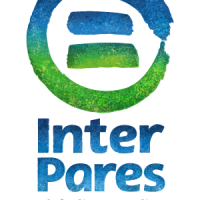 Jean Symes, Inter Pares
Jean works with Inter Pares' Africa program team and its Economic Justice thematic, with an emphasis on resource extraction and tax justice. Previously, Jean was part of Inter Pares' Latin America team, focusing on refugees and people displaced by political violence. Jean was responsible for developing Inter Pares' programs in Peru and Colombia, including its first programs on peace-building, and on sexual violence against women in the context of war. Jean is currently the Chair of the Canary Research Institute for Mining, Environment and Health and a member of the Board of Directors of MiningWatch Canada.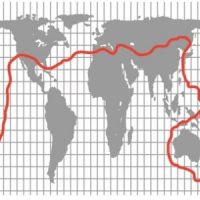 Doug Olthius, Steelworkers Humanity Fund
Doug has been a Staff Representative of the United Steelworkers (USW) since 1985 and was named the Executive Director of the Steelworkers Humanity Fund in 2004. Doug has worked as part of the Research Department of the USW Canadian National Office and has been involved in much of the major bargaining of the union in the steel and mining industries. From 1998 to 2004, Doug acted as USW Area Coordinator for North-Eastern Ontario in Sault Ste. Marie. Doug serves on the Board of Directors of the Canadian Council for International Cooperation.