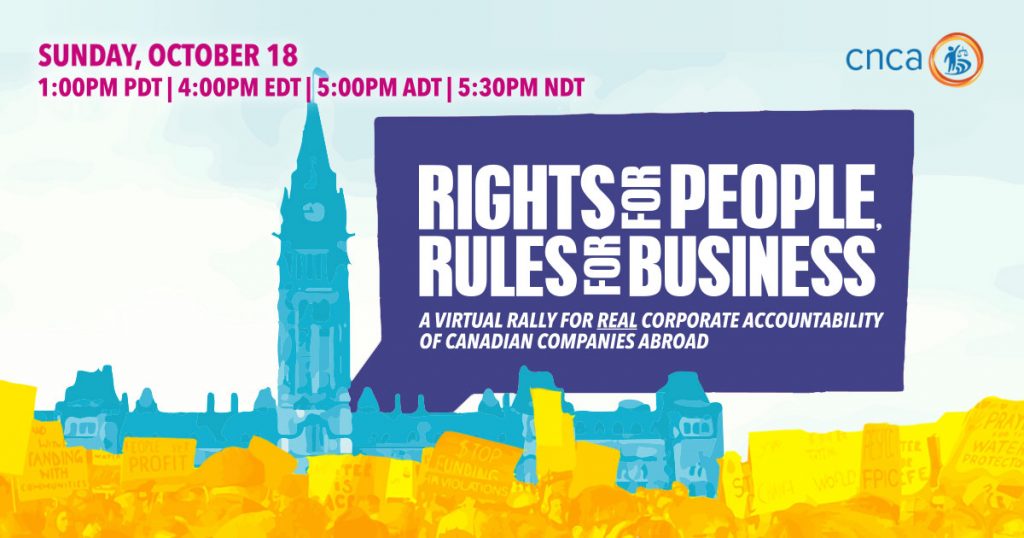 On October 18, raise your voice for corporate accountability! Come together online with Canadians across the country for the @Open4Justice campaign's first ever virtual rally. Together, we will symbolically deliver a petition to the House of Commons calling for concrete measures to strengthen the rules for businesses and uphold human rights.
This 1-hour rally will be MC'd by Alex Neve (Amnesty International Canada) and Larry Rousseau (Canadian Labour Congress).
Download a custom Zoom background for the rally by clicking here, and tune in to:
hear from mining-affected communities;
chant for change;
listen to LIVE video guest, Innu-Québécois singer-songwriter Shauit!!;
and connect with a growing movement demanding Canadian corporations uphold human rights abroad.
To register for the virtual rally, click here. For updated event details visit the Facebook event page here.